About this industrial space
Area: ± 88,000 to ±340,000 ft²
Date of completion: April 2022
Clearance height: 30'
Distance between columns: 40' x 60'
Zoning: Industrial
Shipping: 18 loading doors (8'6" x 9') with option to add more as needed
5 drive-in doors (16' x 16') with option to add more as needed
Parking: 25 to 250 spaces
Heating: Gas heating
Lighting: LED
Power entry: 200A with option to add more as needed
Sprinklers: ESFR
Ultra-modern construction
Customizable space
Rare building on the market
Each room equipped with service door for waste/cardboard container
Option of building a mezzanine, based on tenant needs
Option of adding signage on frontage facing Helen Bristol Street.
Immeuble Foliot is a robust, modern industrial construction just 25 minutes from Montreal at the junction of Highways 15 and 50. This is Edifis's inaugural project, and the undertaking of the building's Phase 2 doubled its size: It now spans up to 340,000 ft² of flexible, modular industrial space.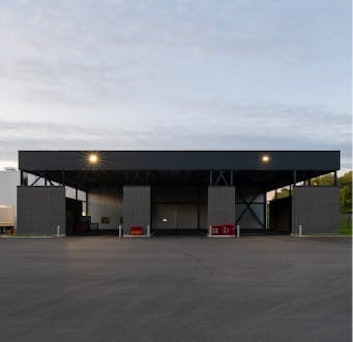 Immeuble Foliot is home base for Foliot Furniture. Near Lion Électrique's battery and research facilities, it also houses NSE. As such, it stands in the heart of a growing hub for electrified transport on Montreal's North Shore – potential Edifis is in a prime position to develop.
Strategic Location.
Designed with your needs in mind.
Located off Highway 50, on Helen Bristol Street in the International Aerocity of Mirabel, Immeuble Foliot couples high-level exposure and sought-after ease of access, all within one of the fastest-growing Greater Montréal markets.
With its 30 ft clearance height, 60 x 40 ft column spacing, truck-level delivery doors and interior vehicle access, Immeuble Foliot provides remarkable flexibility and versatility to companies seeking industrial space.